Park Home Experts Covering the UK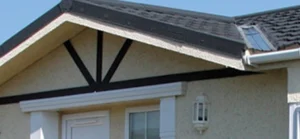 Park Home Roof Services
We frequently undertake refurbishments of park homes and repairs of static caravans, a prominent service being the replacement of floors damaged by flooding. We use only the finest moisture-resistant floorboards for this process, ensuring the underfloor insulation affected by water damage is completely replaced.
Park Home UPVC Services
We offer a wide array of services for park home refurbishments and static caravan repairs. This includes handling roof and leak repairs, internal damage, redecorations, and floor replacements. We also manage plumbing issues, structural alterations, and the installation of bespoke units, shower cubicles, and ceiling panels.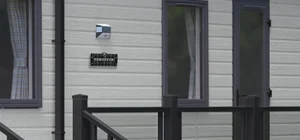 Park Home Panels and Cladding
From minor dents to full side replacements, we handle all aspects of cladding repairs. This includes work with aluminium panels, PVC cladding, doors, and windows. We also cover resealing, stipple coating, and rectifying structural damage, as well as installing waterproof membranes, repairing gutters and drain pipes, and enhancing insulation.
We are driven to deliver exceptional customer service with a focus on
quality workmanship

,

integrity

,

reliability

and

competitive pricing

.
What we do
Chassis
Facias
Walls
Guttering
Damp ingress
Jacking mechanisms
Excess floor movement
All external window seals
External door seals
Cracks and splits to exterior panels
Roofline
Drip Felt
Flashings
Chimneys
Roof tiles inc replacement if needed
Re-roofing
Roof ridges
Roof valleys
Drip Rails
"I can't thank them enough for their prompt and reliable maintenance service. They took care of all the issues in our park home, giving us peace of mind. Fantastic service!"
- Lisa M.
Living in a park home often involves a closer relationship with nature, a simpler lifestyle, and a sense of community. Yet, like any other type of dwelling, park homes can present unique challenges, and one of these is excess floor movement. Excess floor movement or 'bouncy' floors can be a source of concern. They are... Continue reading→
Owning a park home is a unique joy, marrying the conveniences of modern living with the charm of a traditional British lifestyle. However, ensuring that your park home stays in top condition does require attention to detail and a dedication to regular maintenance. And when it comes to maintenance, choosing a service provider who prizes... Continue reading→
In the heart of a lovely British summer, it's easy to overlook the importance of a sturdy roof over your park home. However, just as we prepare for the unpredictability of the British weather, so too should we ensure our homes are well protected. A well-maintained roof is paramount to keeping your park home safe,... Continue reading→